Achieve
#1 Ranking

for Your Business
Improve your website's search engine ranking with our professional SEO services. Boost your online visibility and drive more qualified traffic to your business.
SEO stands for "search engine optimization." It is the process of optimizing your website and its content in order to improve your ranking in search engine results pages and increase the visibility of your website to people who are using search engines to find information, products, or services related to the keywords that are relevant to your website. SEO can help to improve the user experience of your website by making it easier for people to find and navigate your website, and it can also help to increase the number of qualified visitors to your website by ensuring that it appears as a top result for the keywords that are relevant to your business.
Why is SEO so
important

for your business?
Search engine optimization (SEO) is a digital marketing strategy that involves optimizing a website in order to improve its visibility and ranking in search engine results pages. By ranking highly for relevant keywords, a website is more likely to be found by people searching for those terms, which can lead to increased qualified traffic and potential sales. SEO can also enhance the user experience of a website, increase the time visitors spend on it, and improve its search engine rankings. Additionally, SEO can help to build trust and credibility for a business by making it appear at the top of search results. Investing in SEO can give a business a competitive advantage in its industry and improve its overall online marketing efforts.
Designed to reach your
business objectives
Our team of experienced SEO experts has a proven track record of success in helping our clients achieve top search engine rankings for their target keywords.
We understand that every business is unique, and we take the time to get to know your company, your target audience, and your goals. We then develop a customized SEO strategy that is tailored to your specific needs and designed to help you reach your business objectives.
At BizBeBig, we pride ourselves on delivering results. Whether you're looking to increase your website's traffic, improve your search engine rankings, or generate more leads and sales, our team is here to help.
Search Engine Optimization
Maximize your Google ranking for your best converting keywords and phrases so that potential customers find you and enquire before they get to your competitors.
Boost Your
SEO Ranking

& Get More Traffic
Once an audit has been completed, it's essential to develop a successful strategy. This typically involves enhancing your website's structure, creating a content plan to effectively engage with your target audience, and implementing a technical plan to optimize both onsite and offsite SEO. With these steps, you can ensure your website is optimized for search engines and better able to reach your desired audience.
We understand the importance of having relevant and engaging content on your website in order to effectively reach your target audience. Our team will work with you to develop a content plan that is optimized for search engines and designed to increase the success and visibility of your website. By creating high-quality, optimized content, we can help you attract and retain visitors, ultimately driving more traffic to your site.
Inbound links from other websites are a crucial factor in determining search engine rankings. Our team will develop a diverse and effective link building plan to increase the visibility and success of your website. By implementing a strong link building strategy, we can work to push your site to the top of search engine results pages.
Let's
Start

With BIZBEBIG
Sign up with us and share some information your website/business. If you are unsure, don't worry – we are here to help you gather and understand the information.
By using this data-driven approach, our dedicated team will craft a comprehensive and effective SEO campaign that delivers results.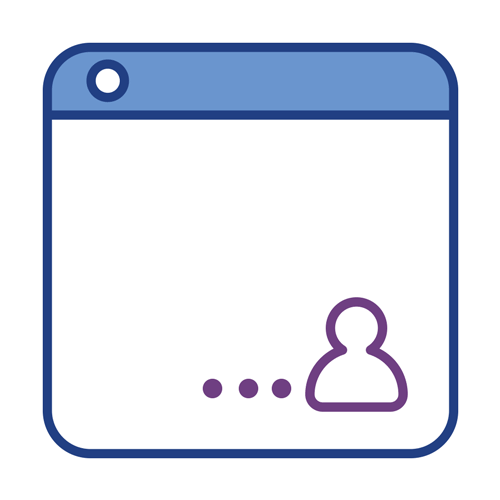 We will schedule a call to review the campaign and answer any questions after completing our research. This onboarding call will ensure you are fully informed and comfortable with the plan before moving forward.
Effective execution requires careful planning and coordination to ensure timely delivery and desired results, with regular monitoring for success and we will cover your with this.
We provide access to a campaign report that includes your current keyword rankings and progression to help you stay informed about the progress of your SEO campaign. This report can assist in understanding the impact of our efforts and identifying areas for improvement.
We are committed to transparency and provide detailed monthly reports on all work completed for your campaign. In addition, we offer the opportunity for you to schedule a call with us each month to review your progress and discuss any questions or concerns you may have.
Get onto the first page of Google for your best converting keywords and phrases so that potential customers find you and enquire before they get to your competitors.
BIZBEBIG SEO can make your business website more accessible and appealing to customers with online marketing techniques in accordance with the Google Webmaster Guidelines. People often go to Google to solve their problems, find products and services and research buying decisions. With our help it can be your website they find more often.
In the past people would solve their purchase requirements with the yellow pages, now they use Google and other leading websites. The three pillars of current online marketing are Google AdWords, Google Search and Facebook Ads.
You can buy your way into the first page of Google for your chosen keywords with paid Google AdWords and improve the popularity of your website to earn top rankings with a well optimized website and search engine marketing strategy.
BIZBEBIG SEO highly recommend a combination of paid Google ads and SEO to get more enquiries. A well built website that ticks all the boxes for search engine optimization can reduce your cost per click and when coupled with a carefully managed Google AdWords campaign can help you stand out from your competitors online and get new enquiries.
All our SEO clients get monthly activity ranking reports and analytics to see how the work is progressing. SEO is not a quick fix but it is good to see the gradual improvement which motivates further work.
Confused or not sure what you should do with SEO? Let's sit down and review your website and decide on a strategy. Website SEO for the surrounding regions is our specialty. Ask questions contact us for an appointment.
BIZBEBIG's Search Engine Optimization Services
Rank higher in Google with our Search Engine Optimization (SEO) services.
SEO requires continuous effort- everyone is fighting for the top spot in Google! Let us help you by completing on-page SEO, keyword research, creating compelling content, backlinks, citations and more to improve your rank in Google (and other search engines). BIZBEBIG provide reports and insights allowing you to measure results.