One Stop


Business Solution
Full-service digital agency that specializes in web design, corporate identity, digital marketing and brand positioning
BizBeBig is your one stop business solution for all your digital service needs. Our team of experts can help you with everything from website design and SEO to social media management and online advertising. We understand the unique challenges that small and medium businesses face in the digital world, and we have the tools and expertise to help you succeed. Whether you're looking to establish a strong online presence, increase brand awareness, or drive more sales, we can tailor a solution to fit your needs.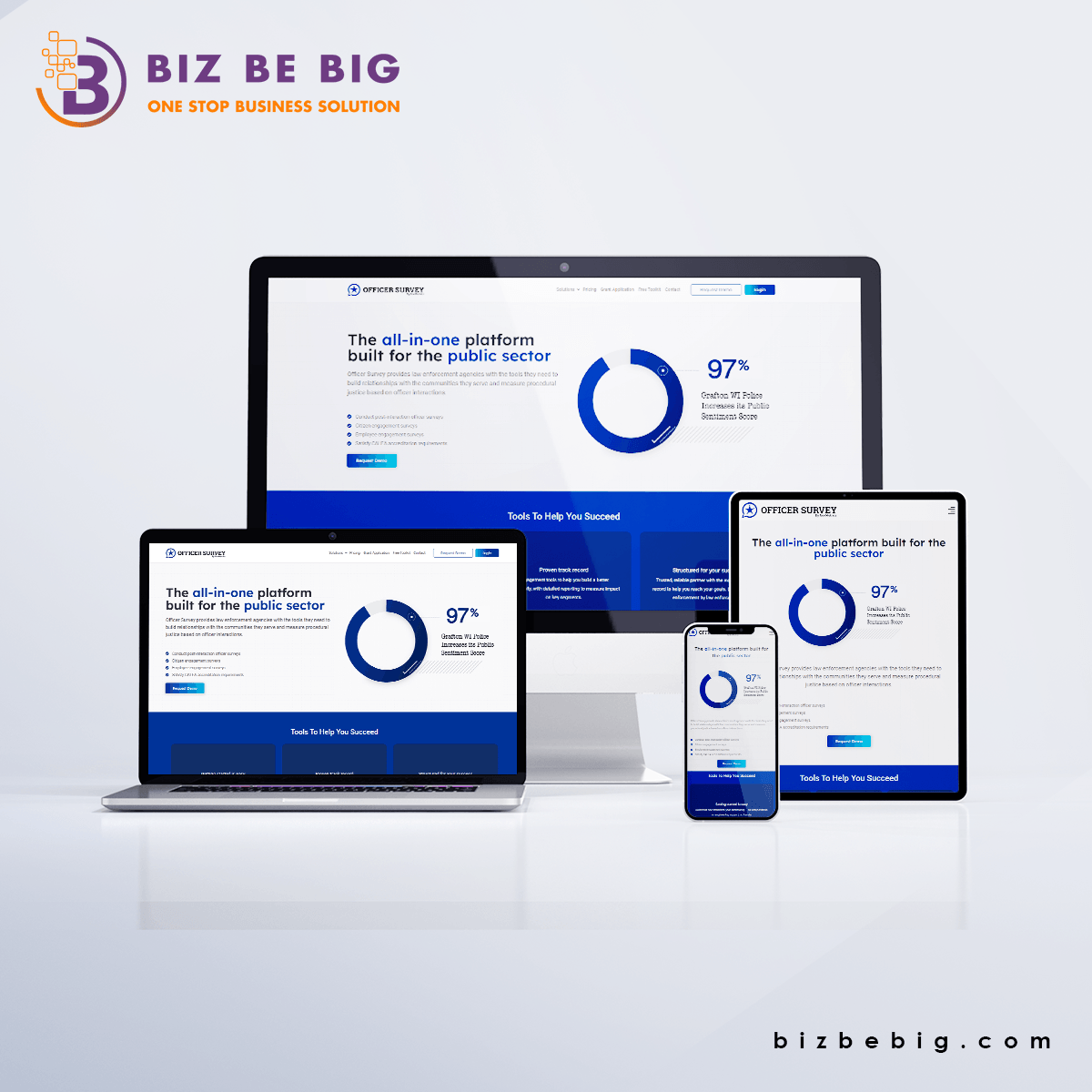 We strive to craft compelling brand messages that engage and captivate our audience.
From design to execution, we are committed to delivering
top-quality work

in every pixel.
Our approach to marketing is centered around aligning our efforts with your company's goals and values. We work closely with you throughout the entire process, from ideation to execution, to ensure that every aspect of the campaign is aligned with your objectives.
At every stage of the marketing process, our team prioritizes clarity of strategy, shared goals, and a focus on delivering top-quality work that meets your expectations. We are committed to seeing every project through to completion, and are dedicated to delivering results that drive success for your business.
In order to stay up-to-date with fast-moving trends and meet the changing needs of our clients, we place a strong emphasis on continuously learning and experimenting with the latest development frameworks and technologies. Our team is proficient in various front-end and back-end development stacks, allowing us to deliver high-quality solutions that meet the unique needs of each project.
Our custom content management system is powered by WordPress that offers a flexible database access layer and a powerful scaffolding system. This enables us to build both small and complex websites quickly and efficiently, while also meeting the high standards of our custom and high-end designs. We are committed to delivering solid, reliable solutions that drive success for your business.
At our company, we value partnerships with our clients and understand that they have unique insights into their business and market. We believe that working together as partners is key to the success of any project, and we take the time to co-create an approach with our client stakeholders from the very beginning.
We also recognize that our clients have specific assets and capabilities that can enhance our work, and we are committed to leveraging those strengths to achieve the best possible results. We bring together the right team of talented individuals to ensure that every project is a success, building on what we have learned together as partners and our shared knowledge of business acumen.